New Light Technologies held its first annual conference in Washington, D.C. Team members were able to gather together for the first time after more than two years working remotely from around the country due to the pandemic.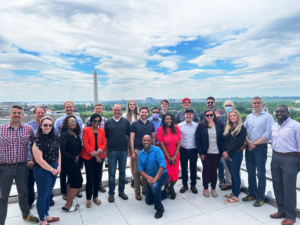 The two day conference included corporate strategy sharing, presentations from project teams, hangouts, co-working opportunities, and a visit to National's Park to watch the Washington Nationals play the New York Mets!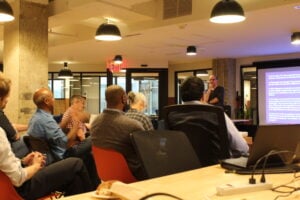 As NLT has expanded in recent years, its diverse consulting team has also and is now distributed across the nation. This event brought everyone together for several days of work collaboration, educational sessions, and fun.
"NLT is leading an incredible range of science and technology projects that are delivering positive impacts for our environment, economy, and communities. The conference provides a forum for our team to showcase and discuss their work including future developments of solutions for different clients and industries." says Rob Pitts, NLT Program Manager.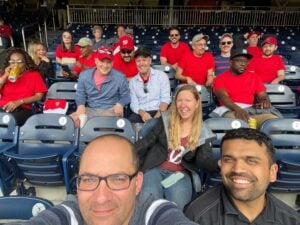 About New Light Technologies
New Light Technologies Inc. (NLT) is a leading provider of integrated science, technology, and mission services based in Washington DC. Offering renowned expertise in cloud, agile software development, cybersecurity, data science, geospatial and remote sensing, NLT provides comprehensive consulting, research, digital transformation services, and fit-for-purpose analytics solutions for a range of industries from emergency management to economics to health. The firm has pioneered real-time geospatial AI/ML predictive analytics platforms for government and industry and led the development of novel methods for leveraging satellite imagery to support disaster response, climate resiliency, impact evaluation, and sustainable development missions worldwide. To learn more visit us at www.newlighttechnologies.com