Cloud Hosting Services
Flexible services and support to meet your cloud needs – from planning, migration and deployment to ongoing management and optimization, NLT provides managed hosting services that quickly deliver ready-to-use cloud infrastructure and applications along with all the support needed to ensure high availability, performance, and security for you to meet your mission.
Secure Cloud Hosting
Our secure cloud hosting for critical applications provides industry-leading automated security enforcement and continuous monitoring backed by our world-class support. With flexible options for government and commercial AWS, Azure, and Google clouds, single and multi-tenant compute configurations, high performance architectures, and other features, NLT hosting enables you to tailor your service so you never pay for something you don't want or need.

NLT provides secure, private cloud options tailored to the demanding security requirements of US government agencies and other customers with highly sensitive data. NLT services provide:
Secure computing facilities, network, hardware, and operational software for dedicated private clouds

Protect sensitive data and meet compliance requirements

Hosting and management of software solutions

Flexible infrastructure options

Fast provisioning and a successful go-live of new implementations

Predictable, monthly, and fixed operating expense pricing

Efficient system management, pairing customization framework, and standardizations as appropriate to accelerate the pace of change, increase reliability, and lower overall cost

SLA-based lifecycle management including provisioning, backup, patching, refresh, and disaster recovery

24x7 monitoring and proactive risk prevention by a dedicated team

20+ years of experience in securely managing sensitive customer data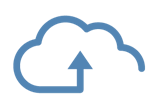 Rapid Deployment
Our innovative infrastructure as code practices provide rapid deployment services to get you up and running quickly.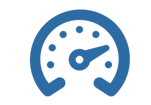 High Performance
State-of-the-art content delivery technologies provide blazingly fast performance for data intensive applications.

Secure
Deploy to fully dedicated single-tenant compute infrastructure with NLT's Automated Infrastructure Compliance Framework (AICF).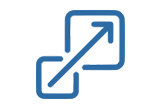 Scalable
Automatically scale to meet different demand requirements, mission use cases, and budgets.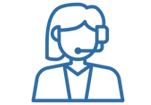 Customer Support
Continuous updates, monitoring, reporting, backup and recovery, and world class expertise & customer support.
Data Science Speciality
NLT offers cost-effective, flexible service plans for turnkey managed hosting of leading Data Science, Geospatial, Remote Sensing & Imagery Exploitation Platforms optimized for serving a variety of big data, statistical computing, and Earth science missions.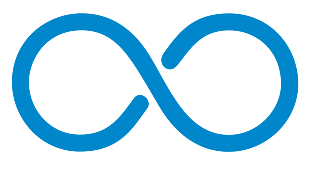 Cloud Operating Model
Stay focused on what you do best with our comprehensive fully managed dedicated hosting. Contact us today to learn how to begin to take advantage of the cloud!