Partners
Interdisciplinary Collaboration
NLT works with global leaders and emerging organizations to help deliver results for clients. Our partner ecosystem incorporates the interdisciplinary diversity required to solve the world's most challenging problems. We bring together researchers, innovators, and advocates with cutting-edge ideas, technology, information, and solutions. Together, we're united in our shared commitment to our clients' missions.
Technology & Data Collaborations
Comprehensive services for designing, building, managing, and automating public and private clouds.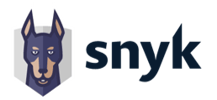 Snyk is the leader in developer security. to empower the world's developers to build secure applications and equip security teams to meet the demands of the digital world. Snyk is an integrated fullstack Developer Security Platform for securing all application components from code to cloud in an integrated environment. Contact us to learn how Snyk's tools can enable improved productivity and security posture for your organization.

Global New Space leader in satellite synthetic aperture radar (SAR) imaging technology with unmatched persistent monitoring capabilities for any location on Earth. Provider of information products to address disaster response, infrastructure safety, protecting the environment, and more. Call us today to learn how ICEYE can help you!

Global market leader in Geographic Information System (GIS) software, location intelligence, and mapping solutions. Esri offers a comprehensive suite of spatial analytics software platforms, data services, training and support for a variety of industries.

For more than 17 years, our collaboration with Esri has formed a foundational strategic partnership strengthening our service offerings and consulting engagements for clients

From the development of real-time geospatial AI/ML models to robust web-based platforms for information vizualization and management, NLT has led the way.
NLT are leaders in early adoption of Esri software and data and offer unique expertise designing, integrating, customizing, and managing enterprise Esri platforms and architectures in the cloud. NLT offers secure cloud hosting and pioneering CI/CD ready automated deployment and configuration solutions for Esri platforms.
Call us today to learn how Esri solutions can help you!


Leading provider of enterprise open-source solutions, including high-performing Linux, cloud, container, and Kubernetes technologies. Contact us to learn how Redhat solutions can support your organization.

Leading Earth imaging company whose global coverage allows you to discover trends and get early indications of change over broad areas and diverse geographies. Call us today to learn how Planet imagery can help you!

Leader in Live Location platforms and developer tools that solve problems with maps, data, and spatial analysis. Mapbox's tools and data are building blocks that support every part of the web and mobile map-making process. Call us today to learn how Mapbox solutions can help you!

Leading provider of very-high resolution (VHR) satellite derived Synthetic Aperture Radar (SAR) imagery providing continuous view of the world with the power to explore your areas of interest for intelligence and more informed decision-making. Contact us to learn how Capella Space SAR imagery products can support your organization.

Provider of smart spatial search and geospatial enterprise search solutions including easy-to-use NLP-based data management and document delivery. Call us today to learn how Voyager Search solutions can help you!

Spatial Networks delivers data and technology products that enable organizations to identify opportunities, reduce uncertainty, and obtain valuable insights into their field operations. Call us today to learn how Spatial Networks solutions can help you!

The HDF Group is a non-profit organization advancing state-of-the-art open source data management technologies, ensuring long-term access to the data, and supporting our dedicated and diverse user community. The HDF Group is the developer of HDF5®, a high-performance software library and data format and is the de facto standard in the scientific and research community.

Developer and operator of the world's most advanced mobile mapping systems providing accurate 360°street-level visualizations, enhanced by innovative AI-powered analytics, to deliver actionable insights you can use today to build a better tomorrow. Call us today to learn how Spatial Networks solutions can help you!

Leading IT security compliance and talent development programs that produce stronger IT professionals and more secure organizations. Contact us to learn how reFlare can support your organization.

World leader in digital transformation, providing digital technology solutions, products, and services to drive business success. Contact us to learn how Dell Technologies can support your organization.
Consulting & Research Collaborations

Deloitte is a global leader in providing financial, risk, and technology advisory and consulting services. Deloitte provides expert technology-enabled strategy and business transformation services for rapidly evolving organizations and industries.

Leading national professional services firm providing comprehensive planning, design, and program management. with specialties in architecture, engineering, environmental, emergency management, surveying and mapping and technology.

Science Applications International Corporation (SAIC) is a premier technology integrator driving the US government's digital transformation. The firm offers a robust portfolio of services across the defense, space, civilian, and intelligence markets includes secure high-end solutions in engineering, IT modernization, and mission solutions.

Leading provider of engineering and consulting services, including design, planning, architectural, environmental, construction and program management.

University of California, San Diego (UCSD) is a public land-grant research university in San Diego offering over 200 undergraduate and graduate degree programs, enrolling 31,842 undergraduate and 8,631 graduate students. UCSD's School of Global Policy and Strategy (GPS) leads the Big Pixel Initiative which builds geospatial capacity to address our world's greatest challenges at scale.

Headquartered at the University of California, Berkeley, The Center for Effective Global Action (CEGA) is a hub for research on global development focusing on identifying and testing innovations designed to reduce poverty and promote development.

The Global Partnership for Sustainable Development Data is a global network working together to ensure the new opportunities of the data revolution are used to achieve the Sustainable Development Goals.

Georgia State University (GSU) is an enterprising urban public research institution based in Atlanta offering more than 250 degree programs in over 100 fields across 10 academic colleges and schools including the Center for Translational Research in Neuroimaging and Data Science (TReNDS) focusing on increasing cooperation among Atlanta brain imaging researchers.

Data-driven consultancy combining social science research methods and ICT tools to drive innovation in policies, processes and programs in global development.

Leading provider of research and management consulting services including high-quality, cost-effective analyses, modeling, and economic evaluations for clients in the public and private sectors.

Systems Engineering Solutions Corporation (SES) is an IT consulting services firm providing expertise in cloud, managed services, integrated cybersecurity, modernization, and process optimization for government and industry.

The International Initiative for Impact Evaluation (3ie) is a global leader in funding, producing, quality assuring, and synthesizing rigorous evidence. We support studies and reviews that examine what works, for whom, why and at what cost in low- and middle-income countries (L&MICs). We are also a global advocate for the generation and use of quality evidence in development decision-making.

Innovative Emergency Management (IEM) is a leading provider of homeland security and emergency management, information technology, defense support, and program integration support.

International consulting company specializing in geolocation and addressing data, Enhanced 911, GIS, and government and community data development and management.

The National Alliance for Public Safety GIS (NAPSG) Foundation is a 501(c)(3) nonprofit organization that that equips public safety professionals with the knowledge, skills, and resources to apply geospatial technology and information to enhance preparedness and build a more resilient nation.

4Arrows provides comprehensive digital transformation services including software development, system engineering, training, and program management. 4Arrows offers deep experience with federal clients in the departments of defense and homeland security.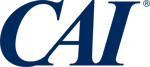 CAI is a leading business technology services firm helping private and public organizations drive value, improve productivity, and enhance the customer experience. CAI specializes in digital transformation services including application management, strategy and consulting, intelligent automation, contingent workforce solutions, IT service management, and business analytics.

OST provides a comprehensive range of management strategy, research and development, information technology engineering, infrastructure, and logistics consulting services for government.