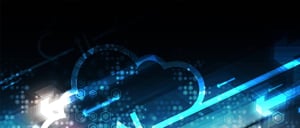 Cloud & Managed Services
Build, Secure, Automate, Manage
No matter the size and state of your current operations, chances are, it could serve you better. NLT has helped numerous government, non-profit, and commercial organizations transform their infrastructure into a secure, high-performance enterprise. We offer extensive experience and a full suite of services in design, development, securing, deployment, and managing complex cloud and on-prem computing environments.
Strategy & Planning
Whether building new infrastructure for modern cloud-native systems or migrating large legacy enterprise environments, NLT architects can help you define requirements, evaluate alternatives, and develop secure, sustainable designs for successful implementation plans to meet any mission or need.
Implementation & Migration
With NLT's pioneering Everything-as-Code (EaC) approach to building computing environments, implementations are Fast, Repeatable, Testable, Secure and Self-Healing, Self-Documenting, CI/CD Ready, and Multi-Cloud Compatible. NLT's Automated Infrastructure Compliance Framework (AICF) can help you transform policies into code for automated drift detection and remediation for any computing environment.
Secure Cloud Hosting
NLT offers cost-effective, flexible service plans for turnkey managed hosting of leading Data Science, Geospatial, Remote Sensing & Imagery Exploitation Platforms optimized for serving a variety of big data, statistical computing, and Earth science missions.
Data Science Speciality
Our secure hosting for critical applications provides industry-leading automated security enforcement and continuous monitoring backed by our world-class support. With flexible options for government and commercial AWS, Azure, and Google clouds, single and multi-tenant compute configurations, high performance architectures, and other features, NLT hosting enables you to tailor your service so you never pay for something you don't want or need.