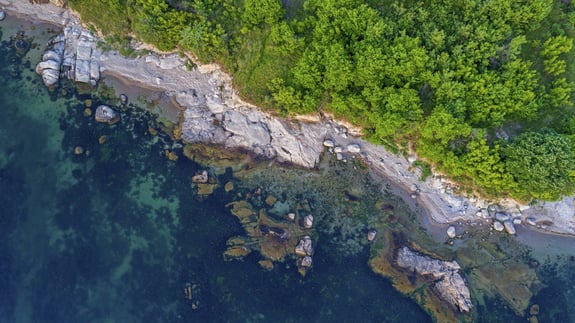 Geospatial & Remote Sensing​ Services
Bringing Spatial Data to Life
From planning, building, and securing mission-critical infrastructures to data development, modeling, and analytics, our deep expertise in geospatial sciences transforms the complex into clear so that together, we can make the world safer, healthier, and more efficient.
enterprise geospatial cloud​
Make complex systems easier to manage with NLT's State-of-the-art Infrastructure-as-Code Continuous Integration, Continuous Delivery (CICD) solutions for Geospatial, Remote Sensing, & Data Science platforms. Increase efficiency with automated installation and management, data pipelines, analytics workflows, security compliance, and performance tuning. Choose from the industry's widest range of ready-to-use cloud-based COTS, Open Source, and Hybrid platforms with our Managed Hosting Services (MSO) backed by responsive and personalized customer support you can trust.​
Remote Sensing​
When leading government and commercial organizations need to transform pixels into answers and data into digestible information, they turn to NLT. We are pioneers in cloud-based Machine Learning solutions for remotely sensed data. Our solutions include best-in-class data collection, fusion, management, analysis and dissemination utilized for international and economic development, transportation planning, agricultural productivity monitoring, natural hazards risk analysis, and more.​
Big Data, Modeling, & Analytics​
The industry-leading developers at NLT deftly construct large scale multi-dimensional data models and datasets to support spatio-temporal and real-time analytics for a range of fields from econometrics to flood modeling. NLT has unrivaled full lifecycle experience with data collection, integration, modelling, privacy protection, quality assurance & control, and public release.​
Web & Mobile GIS
We are collaborative, Agile developers of award-winning applications and tools for web and mobile. We specialize in translating complex needs into secure applications that perform. NLT offers full stack development services from machine code to the user interface with unique capabilities in: big data processing and integration systems, multi-dimensional visualization solutions, services-oriented architectures and data dissemination frameworks, real-time common operating pictures (COPs), and decision support tools for a variety of applications.​
Customer | Geospatial​
Satellite Imagery-based ​ Flood Detection- ​ Analysis of Planet Imagery of Mexico Beach FL After Hurricane Michael 2018 for FEMA​