NLT is honored to have Chief Scientist Ran Goldblatt recognized by WashingtonExec as one of the Top 10 Climate Change Execs to Watch in 2022!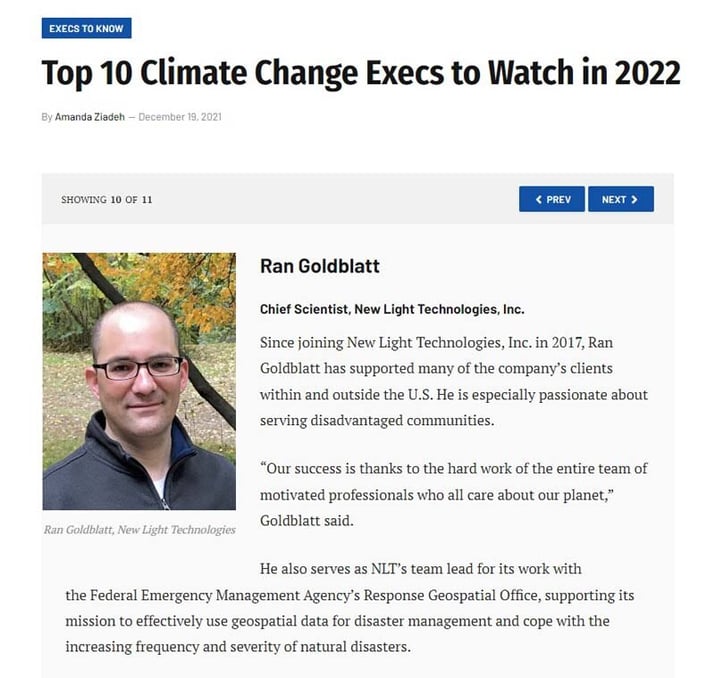 WashingtonExec highlights industry executives dedicated to and focused on creating solutions to help combat the climate crisis, building sustainable infrastructures, making geospatial data more accessible, and applying their environmental science expertise to help the White House on climate change initiatives.
Ran's illustrious career in academia and industry includes pioneering research that advances the utility of satellite imagery and geospatial data and methods to solve a range of climate challenges to improve community resiliency around the world. Ran is currently a consultant to FEMA leading the design and development of a real-time analytics-based risk framework for disaster response.