Geospatial Intelligence
New Light Technologies (NLT) is blazing into the field of Geospatial Intelligence (GEOINT), and our transition to working for the U.S. Intelligence Community (IC) is seamless. It is a natural progression from its success in providing GIS and Remote Sensing services to a variety of governmental and NGO customers. NLT is also an active member of the US Geospatial Intelligence Foundation (USGIF) and the Urban and Regional Information Systems Association (URISA). These organizations focus at all levels including the international, national, regional, and local level.
N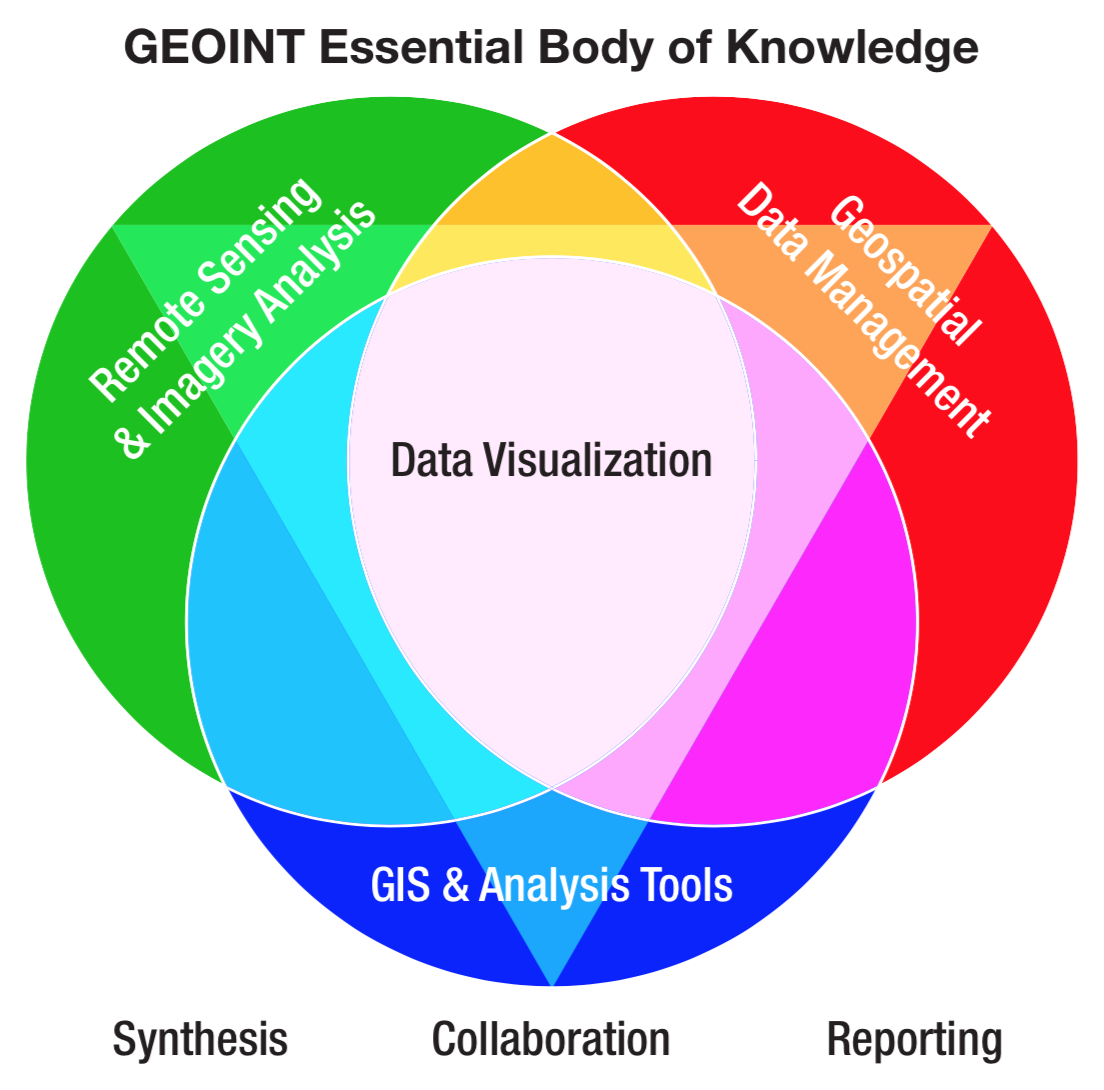 LT has already displayed a high level of expertise with each competency of the GEOINT Essential Body of Knowledge. The field involves the analysis of imagery and other geospatial information to derive a complete and nuanced understanding of the situation on the ground in real time. GEOINT scientists aim to describe, assess, and visually depict the physical features and human activities occurring on Earth. Our team of seasoned professionals brings both a theoretical and practical mastery of the entire GEOINT lifecycle to produce advanced analytics and insights.
NLT scientists analyze imagery from an incredible array of different sources to derive intelligence and situational awareness about the mission and task at hand. Our analyses rely on imagery and photographs from satellites, airborne platforms, and unmanned aerial vehicles. We are highly adept at pattern analysis, which allows our customers to fluidly understand how people, places and things interrelate with each other in a place over time. This work includes using statistical data, remote sensing, mapping, surveying technologies, charting, geodetic data, to name a few. These methodologies produce layered reports and analysis that allow our customers to confidently and quickly determine actionable solutions.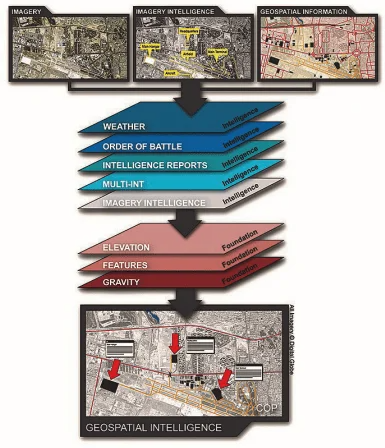 The NLT team leverages a vast amount of resources to exploit data. They are able to think creatively about what lies just underneath the surface of complex and byzantine datasets. We employ rigorous and cutting-edge methodologies that we also enhance with state-of-the-art technology. Our goal is to provide our clients a foundation for the proactive planning of a mission rather than a reactive one.
Decision-makers depend on the work of NLT subject matter experts (SMEs) in order to make better, well-grounded decisions. It is up to our SMEs to create visual aids that will best represent their findings and analytics, to ensure that key leaders will interpret the information as intended.
They need to be clear, concise, precise, and accurate every single time.
Information security is just as important as the product itself. We have established protocols and methodologies for handling and disseminating all levels of sensitive information, including classified products. We are able to deploy and build compliant architecture frameworks, whether the systems are storing data in the cloud or using on-site infrastructure. We are also continuously monitoring the safety and improving the performance of information systems through penetration testing and systems patching.
Our priority is our customers' safety and success.
*Images are copyrighted by the US Geospatial Intelligence Forum