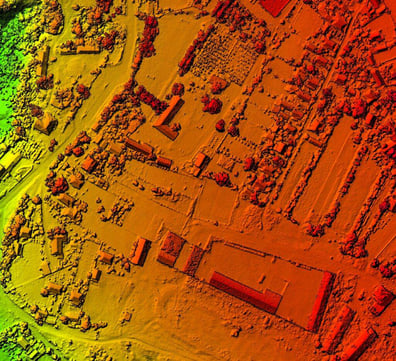 The field of Geographic Information Systems (GIS) seems to always be reinventing itself, and New Light Technologies (NLT) is riding that wave of continual change and innovation.

NLT provides comprehensive GIS and Remote Sensing consultation and staffing solutions for government, commercial, and non-profit organizations. We are a leader in enterprise geospatial platform development and management, including cloud and virtualized microservices. We work across a broad range of COTS, Open Source, and custom technologies to devise the best solutions for customers.

NLT offers both breadth and width in its geospatial capabilities. Our staff includes seasoned experts in geospatial data discovery, integration, and development; remote sensing; advanced geocoding/geolocation; spatiotemporal modeling and visualization; and web-based and mobile GIS application development. We've pioneered innovative award-winning solutions for clients, including real-time integrated analytics for mission-critical decision support, planning, and research applications, and we ensure that our services and solutions are highly scalable.

Our remote sensing services utilize the entire scope of available technology to research the most pressing geographic needs and questions facing our clientele. NLT uses multispectral and hyperspectral optical imagery and radar data to do some incredible things. Our team is able to provide services such data fusion, image correction, image classification, feature extraction, land cover and land use mapping, change detection, flood detection, UAS and drone mapping and more! In all of our work, integrate Big Data, automated data processing and analysis, Artificial Intelligence (AI), and Machine Learning.

No matter the industry, every pressing question has a geographic component, and NLT is ready to transform pixels into answers.