Ursa Space and New Light Technologies (NLT) have partnered in an R&D collaboration to improve disaster management using Synthetic Aperture Radar (SAR) data. This reblog emphasizes the collaboration and the potential of SAR technology in providing crucial information for emergency responders, as demonstrated in the case study of Typhoon Mawar.
In response to the impacts of Typhoon Mawar on Guam, the collaboration allowed them to collect SAR imagery and to utilize a proprietary algorithm to identify potential flooding in the impacted areas . NLT's Incident Management, Prioritization, Alerting, and Coordination Tool (IMPACT) is pivotal in prioritizing satellite imagery collection in areas where vulnerable communities are most likely to be affected. Once imagery is collected, IMPACT allows visualization of the derived insights and exposure analytics.
According to Dr. Ran Goldblatt, Chief Scientist of New Light Technologies, the collaboration between Ursa and NLT will allow Ursa to leverage the IMPACT platform to rapidly determine the areas most at risk and prioritize collection of satellite imagery in those locations where vulnerable communities may be impacted." - Source: URSA Space Blog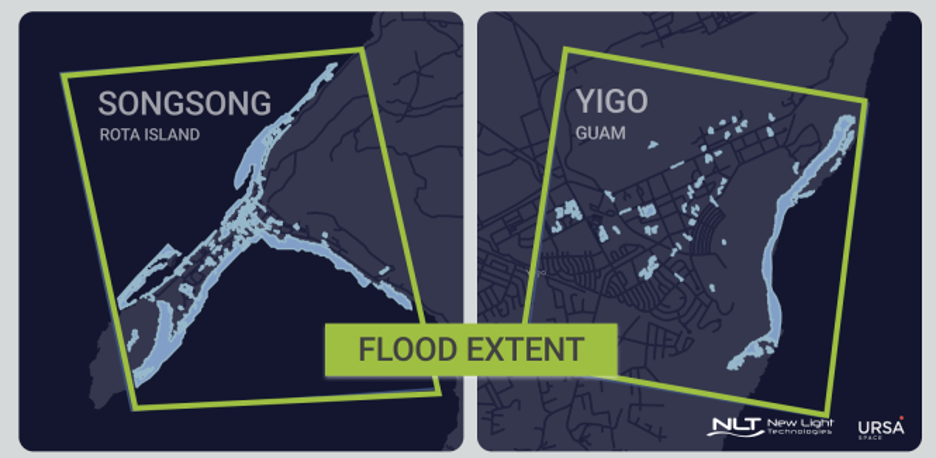 The partnership between Ursa Space and NLT represents the continued advancement in private sector disaster management R&D collaboration. By harnessing the IMPACT platform to prioritize collection of high-resolution SAR data and leveraging advanced analytics and visualizations techniques, emergency responders can swiftly identify at-risk areas and prioritize relief efforts. This R&D collaboration highlights the potential of SAR technology in providing essential intelligence to support vulnerable communities during disasters.
Check out the original blog post on Ursa's website titled "R&D Collaboration: Ursa Space and New Light Technologies (NLT) Enhancing Disaster Management with SAR Data" to learn more about this cutting-edge collaboration.
With a focus on providing comprehensive consulting, research, digital transformation services, and fit-for-purpose analytics solutions, NLT has a proven track record in a range of industries including emergency management, international development, economics, and health. The company has also pioneered real-time geospatial AI/ML predictive analytics platforms for government and industry and has led the development of novel methods for leveraging satellite imagery to support disaster response, climate resiliency, impact evaluation, and sustainable development missions worldwide.
If you're interested in learning more about how NLT's capabilities can support your organization's efforts to use geospatial big data in emergency management contexts, we invite you to visit our website and contact us. With our expertise in geospatial and remote sensing, we can help you leverage the power of big data to advance socio-economic analysis and support sustainable development.
#EmergencyManagement #RemoteSensing #TyphoonMawar #IMPACT #Analytics #SAR #BigData #GeoDevSecOps