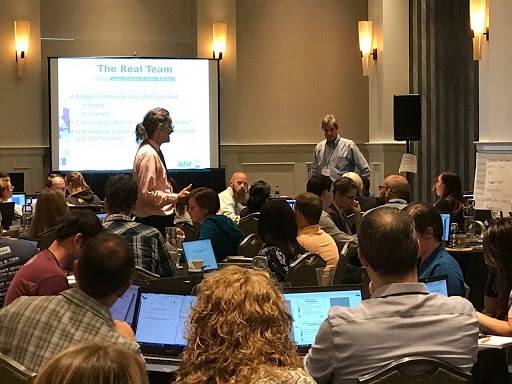 New Light Technologies Inc. is proud to have sponsored the URISA GIS Leadership Academy (GLA) this year in Raleigh, North Carolina this May 20-24 2019.

Creating Great Leaders To Build Greater Organizations: Since 2007 the URISA GIS Leadership Academy has trained future leaders to create winning organizations. The entire five day program, the only leadership training program of its type, is tailored to industry leaders and practitioners faced with unique challenges of GIS leadership and management and who want to make an impact leveraging the power of GIS.
The 800+ GLA Graduates have the knowledge and skills they need to navigate the challenges of changing economies and technologies. The GLA teaches the necessary skills to create effective teams, act with defined purpose, and align organizations on the path to success. Invest in your organization's future. Send your rising stars to the URISA GIS Leadership Academy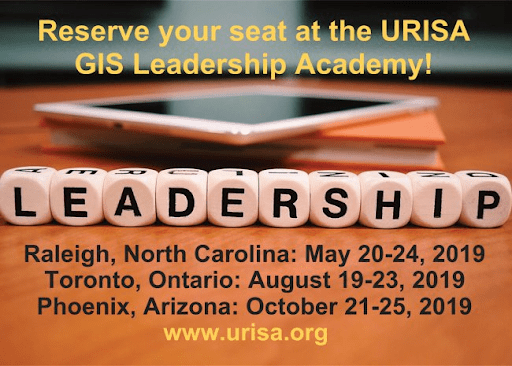 About URISA

URISA is a multi-disciplinary geospatial organization that provides professional education and training, connected community, and advocacy for geospatial challenges and issues, and essential resources.

About New Light Technologies, Inc.

New Light Technologies Inc., based in Washington DC, provides a broad range of integrated Information Technology (IT) consulting services and products to government, commercial, and non-profit sectors. The firm offers comprehensive DevOps systems integration, development, and management for IT Infrastructure Modernization, Virtualization and Microservices, Cloud & Mobile Computing, Application Development, Geospatial Information Systems (GIS), and Big Data Modeling, Analytics, & Visualization. NLT is a recognized leader in the development of enterprise Geospatial platforms and real-time integrated analytics for mission-critical decision support, planning, and research applications.

Find out more information about this training program here.
Should you need more information, feel free to contact us!