New Light Technologies (NLT) understands that Geographic Information Systems (GIS) are powerful tools, but not everyone knows that the technology even exists. NLT staff participated in a Career Day for high school students at The Lab School in Washington, D.C., showing off all the amazing things that GIS can do, hoping to inspire them to consider a career that uses the technology.
"For students with learning differences, events like Career Day are pivotal in helping them envision a future where they can find fascinating, fulfilling professions that value neuro-diversity" said Elizabeth Thompson, Director of Events and Alumni Engagement at The Lab School.
The event's focus was to inspire the students to explore possibilities in careers they might not have known about or assumed might not be good fits for their learning differences. Tim Kuhn, an NLT GIS Specialist was among a cohort of other successful professionals from a wide array of industries — architects, event planners, filmmakers — all of whom sat with small rotating groups of students, totaling approximately 60 students, to discuss the career choices that await them as they consider their futures.
The students heard about the company's work making disaster-response maps for clients such as the Federal Emergency Management Administration (FEMA); the company's work in remote sensing analysis of satellite imagery; and their development of innovative new tools to better visualize and understand the world.
"A couple of students came up afterward and told me they appreciated hearing the story of my career. My path to working in GIS and working at New Light Technologies was full of twists and turns, where I was actively making my own map in real time while traveling the course. It was almost serendipity that I found a career in cartography and spatial analysis," Tim Kuhn said, "because now, I get to help make maps for other people, too. Those students were excited mainly because they didn't know that this route was even an option."
The Lab School is a K-12 school offering multi-sensory and experiential programs to accommodate different learning styles and strengths in each of its students. The Lab School tailors all of its educational programs for students with language-based learning differences (often referred to as learning disabilities), and it is regarded as one of the best schools for children with dyslexia, ADHD, and other learning differences.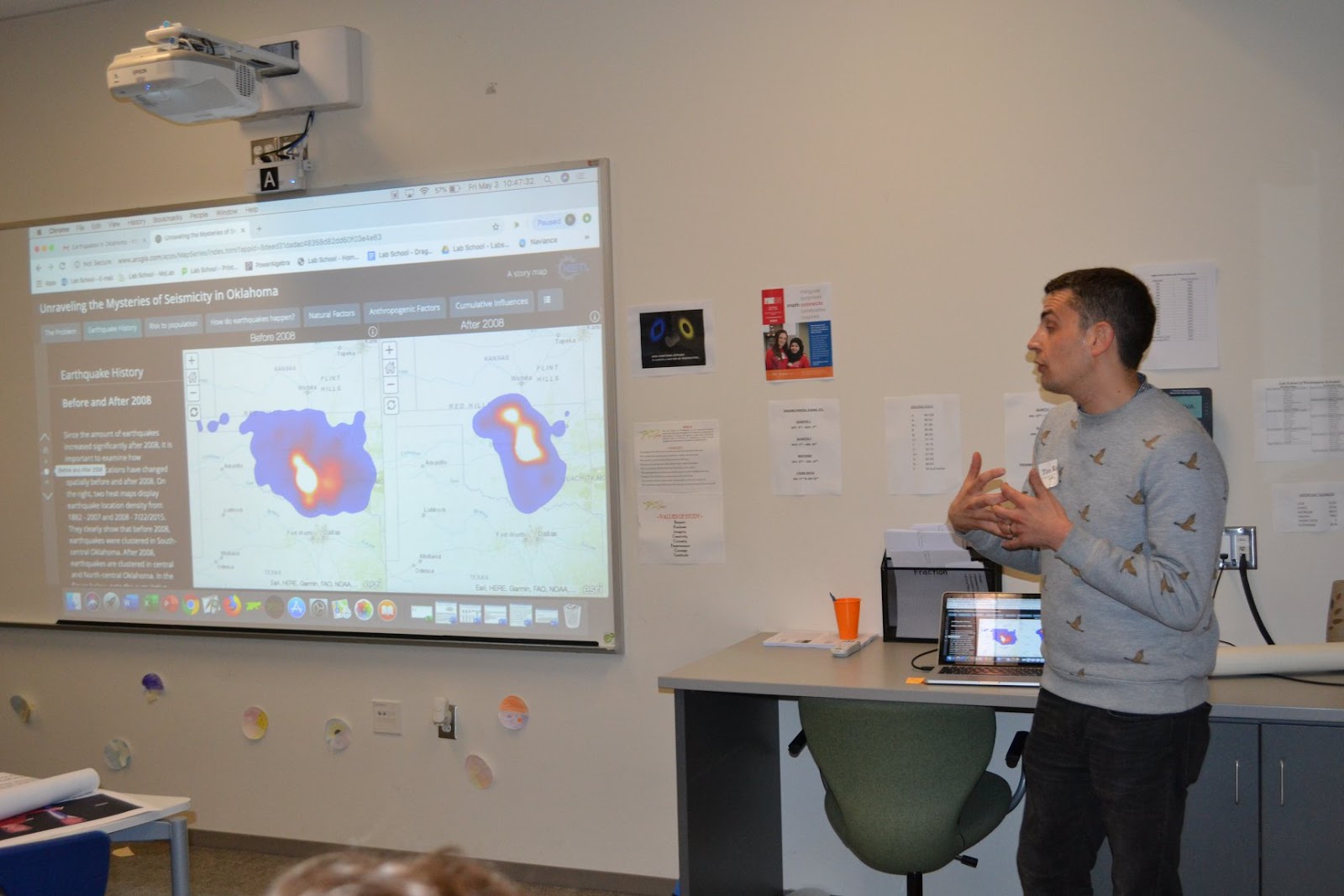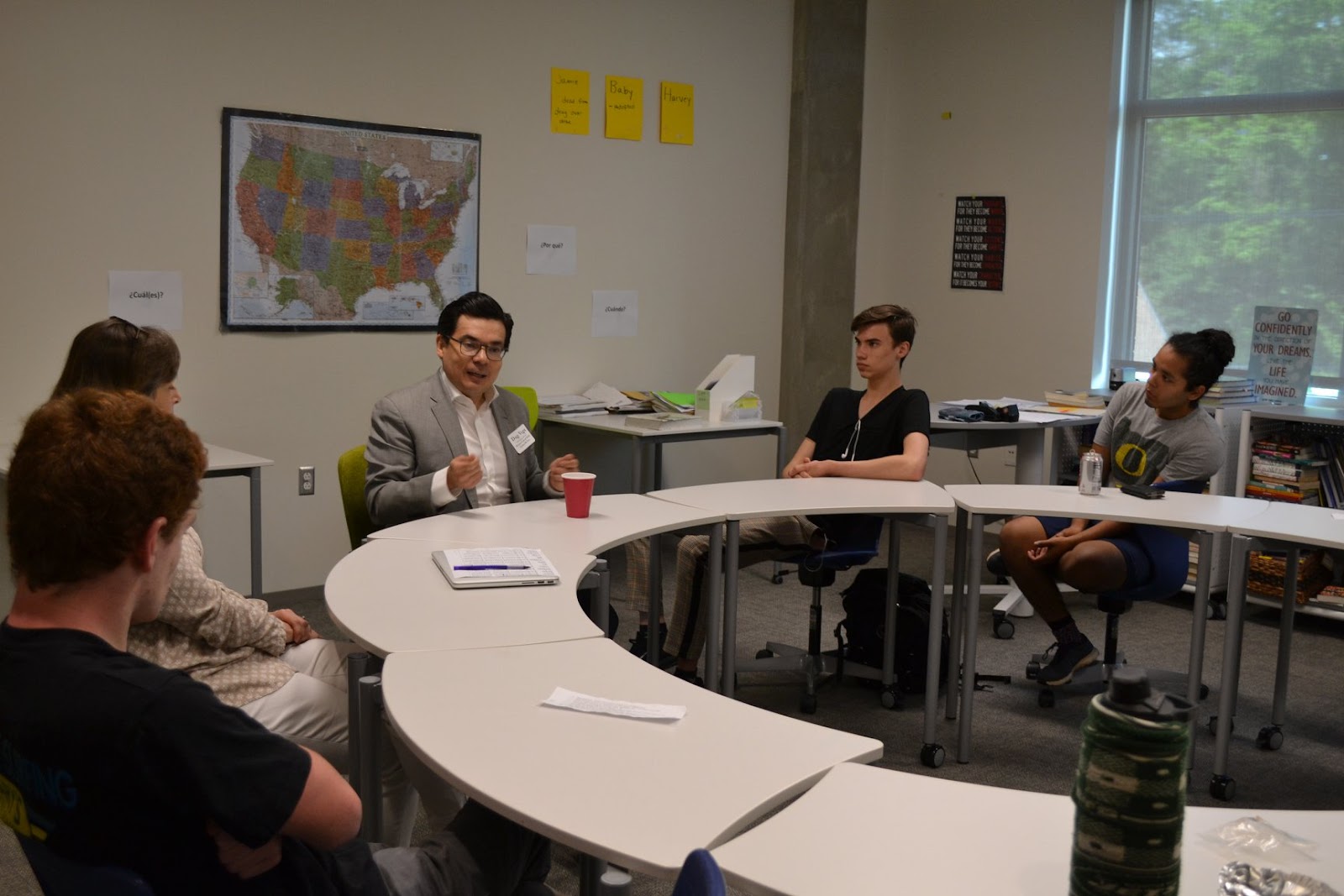 NLT's Tim Kuhn Presents at Career Day for high school students at The Lab School in Washington, DC, Photo Credit: LabSchool.
About The Lab School:
The Lab School of Washington is an innovative learning community fostering scholarship and creativity in students with language-based learning differences. In an environment of inquiry and hands-on exploration, Lab School students learn to advocate for themselves as they become engaged and compassionate members of a global society.
For 50 years, The Lab School of Washington has been providing an exceptional, college-preparatory academic experience for students (grades 1-12) with ADHD, dyslexia, and other language-based learning differences (often referred to as specific learning disabilities). Their innovative, arts-centered curriculum is experiential and multi-sensory, helping young people to overcome difficulties with reading, spelling, writing, and math, while preparing them for a range of rewarding college and career choices.
About NLT:
New Light Technologies Inc. provides a broad range of integrated Information Technology (IT) consulting services and products to government, commercial, and non-profit sectors. The firm offers comprehensive DevOps systems integration, development, and management for IT Infrastructure Modernization, Virtualization and Microservices, Cloud & Mobile Computing, Application Development, Geospatial Information Systems (GIS), and Big Data Modeling, Analytics, & Visualization. NLT is a recognized leader in the development of enterprise Geospatial platforms and real-time integrated analytics for mission-critical decision support, planning, and research applications.