New Light Technologies (NLT) is in Boulder, CO, this week, proudly sponsoring and presenting at the National Geospatial Preparedness Summit, organized by the National Alliance for Public Safety GIS (NAPSG) Foundation. Attendees are coming from all corners of the emergency management community. The goal of today is to share first-hand stories and technical experience in disaster preparedness and response. The planned events include hands-on training, policy workshops, and field-oriented exercises. The conference will be harnessing the expertise of a wide range of stakeholders, ranging from public safety officials, first responders, National Guard, military, GIS practitioners, federal agencies, infrastructure operators, and other players from the private sector.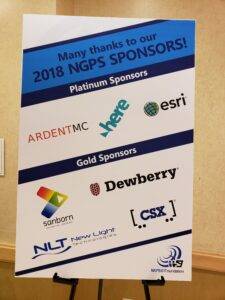 NLT's Rebecca Kohlmeyer and Robert Pitts are presenting among today's lightning talks. They're discussing the evolution of geospatial coordination in the disaster response community. Their presentation showcases the evolution of FEMA's disaster response tools. These new tools allow for incredibly precise community coordination in a staggeringly fast amount of time, including the revolutionary information-sharing platform Disasters.GeoPlatform.Gov. The summit is a prime example that everyone has a role to play in a community's resilience in the face of danger, and NLT is on the forefront of developing the clear channels of communication and information sharing that will facilitate it.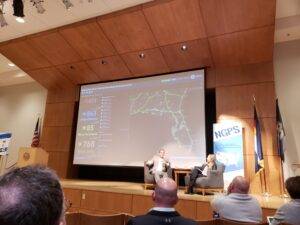 About New Light Technologies, Inc.
New Light Technologies Inc. (NLT), based in Washington DC, provides a broad range of integrated Information Technology (IT) consulting services and products to government, commercial, and non-profit sectors. The firm offers comprehensive DevOps systems integration, development, and management for IT Infrastructure Modernization, Virtualization and Microservices, Cloud & Mobile Computing, Application Development, Geospatial Information Systems (GIS), and Big Data Modeling, Analytics, & Visualization. NLT is a recognized leader in the development of enterprise Geospatial platforms and real-time integrated analytics for mission-critical decision support, planning, and research applications.