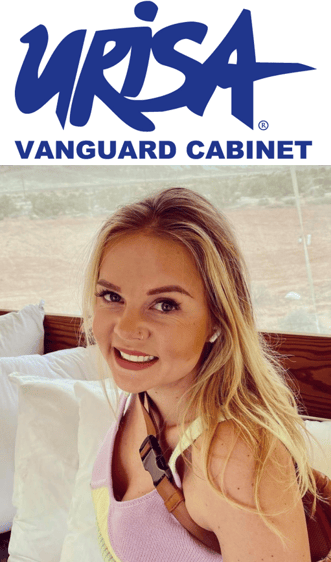 Brooke Hatcher, NLT Senior Geospatial Consultant, was selected to serve as a member of URISA's Vanguard Cabinet, an advisory board of young geospatial professionals who are leaders in growing the geospatial practicing community.
Brooke brings to this role her diverse background in geospatial technology, remote sensing, and data science and extensive experience in intelligence, homeland security, disaster response and resiliency, and environmental monitoring.
Brooke will serve a 3-year term helping advise URISA's committees to create and promoting programs and policies of benefit to young professionals and to enhance overall innovation, collaboration, networking, and professional development opportunities. This will involve working with the Mentoring subcommittee to develop professional development collaboration opportunities for GIS professionals. This will also involve assisting the Outreach and GIS-Pro subcommittees plan, recruit, and coordinate volunteers for events and conferences including the annual GIS-Pro Conference.
About New Light Technologies
New Light Technologies Inc. (NLT) is a leading provider of integrated science, technology, and mission services based in Washington DC. Offering renowned expertise in cloud, agile software development, cybersecurity, data science, geospatial and remote sensing, NLT provides comprehensive consulting, research, digital transformation services, and fit-for-purpose analytics solutions for a range of industries from emergency management to economics to health. The firm has pioneered real-time geospatial AI/ML predictive analytics platforms for government and industry and led the development of novel methods for leveraging satellite imagery to support disaster response, climate resiliency, impact evaluation, and sustainable development missions worldwide. To learn more visit us at www.newlighttechnologies.com