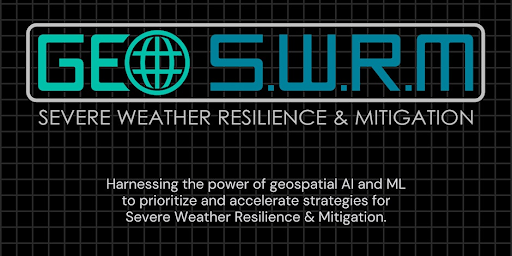 In the burgeoning realm of geospatial technology, New Light Technologies, Inc. (NLT) is thrilled to sponsor and be part of the forthcoming 2023 St. Louis GEO SWRM (Severe Weather Resilience & Mitigation) Conference! By converging geospatial AI and ML capabilities, geoprocessing at scale, and daily high-resolution planetary imagery, the event beckons a reformed approach to severe weather resilience.
About the Event
From forecasting to emergency response, the role of geospatial technologies in preparing for severe weather is paramount. Ensuring the safety of vulnerable populations, protecting valuable assets and preserving business continuity are all vital in today's world. The 2023 St. Louis GEO SWRM Conference delves deep into the utilization of geospatial and satellite imagery for efficient and precise severe weather preparedness and recovery.
This exclusive symposium is an essential rendezvous for business, civic, academic, government and technology leaders. Be part of a transformative day packed with riveting discussions, hands-on tech workshops, and unparalleled networking opportunities with industry peers.
Keynote & Speakers Highlight
The workshop`s keynote, Kevin Golinghorst, Corporate Fellow at Hiring Our Heroes and former Commander & District Engineer of US Army Corps of Engineers St. Louis District, is set to enlighten attendees with his vast expertise in geospatial technology and its implications in the world of disaster response and preparedness.
One of the event's presenters is Dr. Ran Goldblatt, Chief Scientist at New Light Technologies, Inc. (NLT). Dr. Goldblatt will shed light on the integration of diverse data streams - from remote sensing to demographics - to improve disaster response operations. His session will emphasize how hazard and risk data can be combined with socio-economic data and population vulnerability indicators to improve the way disaster management agencies such as FEMA can respond to and manage major disastrous incidents. For over 20 years, NLT has been a leader in the delivery of emergency management solutions to many agencies and institutions, including FEMA, USACE, CENSUS, the World Bank, and other international and academic customers.
When & Where?
Date: Tues., September 19, 2023
Location: Cortex Building, St. Louis, MO


Why Attend?
With escalating climatic uncertainties, addressing severe weather repercussions is paramount. The conference will provide:
Comprehensive insights from industry magnates into geospatial technologies related to extreme weather events.
Workshop sessions steered by tech forerunners like Google, Planet, and New Light Technologies.
Crucial roundtable discussions for business leaders on weather preparedness.
Shining Light on Conference Sponsors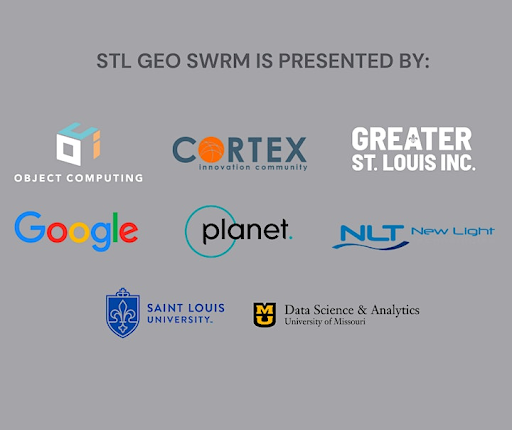 The genesis and success of this event is deeply rooted in the unwavering support of its sponsors, each offering their unique expertise and contributions:
Register & Be Part of the Evolution!
Position yourself at the forefront of geospatial innovation. For comprehensive event details and registration, visit:
Special Offer: New Light Technologies, Inc. is sponsoring free registration for the first 10 non-commercial individuals. Secure your spot! Reach out to us at our contact page with the comment "Requesting Promo-Code for GEO SWRM 2023" for a chance to grab this exclusive offer!
Join hands with New Light Technologies, Inc. and our esteemed partners to sculpt the future of geospatial tech.