NLT Implemented Enterprise Document Management Architecture and Design
We have developed the architecture and EDMS services for DC's metro
Washington Area Transit Authority (WMATA)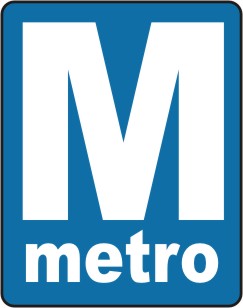 WMATA has called on NLT to design the architecture, develop a solution, and implement a scalable working pilot for an enterprise-wide electronic document management architecture and workflow. Leveraging the existing infrastructure, the new architecture will recommend an enterprise approach and devise organizational rules for creating/capturing, managing, storing, retrieving, delivering, and disposing of structured and unstructured documents. NLT's mission is to provide real-time, anytime, anywhere access to every document within WMATA and to include requisite security levels, auditable history trails, and cross-functional approval authority.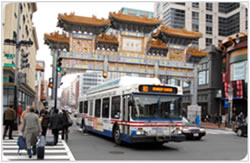 The architecture will be a hybrid combining SharePoint and Documentum toolsets. It will contain SharePointworkflows that support collaborative document creation, capture of standard/ customized metadata, and storage in Documentum as an official record. The final product is intended to:
Increase business efficiency by using automated workflows and electronic forms.
Decrease the cost of managing unstructured data from a variety of sources.
Decrease the costs of managing and storing documents at an offsite archive facility.
Provide for a shared document scanning and storage environment.
Support document retention policies.
Senior Information Technology Consulting for WMATA
NLT has worked with WMATA since October 2008, providing senior information technology consulting for various projects across WMATA's IT infrastructure. Our senior IT consultant, for example, worked onsite at WMATA to provide the Director of Performance Management with the support needed to transition the Return to Work (RTW) project from IT to PERF. Other staff augmentation positions have included an active directory engineer and a technical writer.
WMATA GIS IDIQ
NLT has recently been awarded an IDIQ contract to provide GIS services on a task order basis at WMATA.
Please Contact Us for further information on our work with WMATA.