NLT Recreated PreservationAtlas: A Showcase with Google Maps API for Flash
We helped pinpoint preservation locations in one centralized, easily understood atlas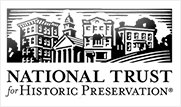 NLT partnered with the National Trust to create the second version of the PreservationAtlas. The National Trust wanted to pinpoint preservation locations in one centralized, easily understood atlas. To that end, NLT designed a robust, customized, and interactive mapping application. Initially designed with ESRI's ArcWeb Services then Powered by the Google Maps API, the PreservationAtlas included map imagery with navigation tools, map printing functions, geographic legends, administrative data entry, mappable search results, photographs, driving directions, and travel itineraries. It housed a database containing over 2,000 points of interest. The end result was not only functional, but also easy to use and aesthetically appealing.
After years of successful performance, the PreservationAtlas has now been retired. The best of its technology and data have been integrated with the National Trust's content management system.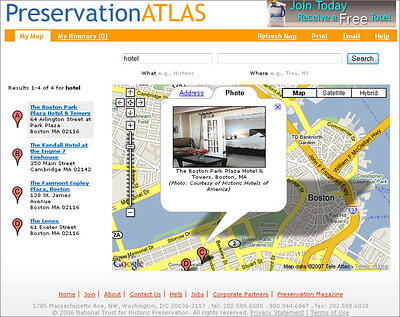 Please Contact Us for further information on our work with The National Trust.