NLT Designs and Deploys Mobile Data for DC Fire and
Emergency Medical Services
Mobile Computing Solutions were created for the departments' ease of use
DC Metropolitan Police Department (MPD)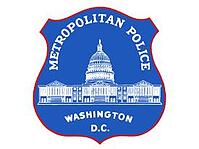 NLT has designed and deployed mobile data computers in support of a modernization initiative for DC Fire and Emergency Medical Services. Our solution takes the form of ruggedized mobile data computers (MDCs) equipped with wireless access and GPS. NLT has deployed a new CAD-based dispatching system to field users, which allows for faster, more accurate responses to frontline field emergency events.
Through the development of custom metrics and reporting tools, NLT monitors the daily function of over 1,200 devices that NLT has deployed and 4,000 users that NLT has trained. NLT is currently providing multi-level technical support across many disciplines using a small, but highly skilled staff. This has allowed for a successful project to continue operating at a fraction of the cost that similar systems require. Among our services, we supply 24/7/365 help desk support.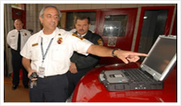 Client-server configuration that enabled proper tracking of events throughout all police districts.
Previously, there had been little tracking of events and few historical records remained on the server for use in legal proceedings.
AVL capability that, for the first time, allowed HQ dispatchers to track the physical location of police cruisers at any given moment.
Consistent wireless communications from police cruisers back to the HQ/backend servers. Such communication had been very inconsistent in past.
---
Metropolitan Police Department
"In recognition for your performance in the 2010 Communications migration to the Office of Unified Communications which resulted in substantially enhancing the department's mission…you have exhibited exceptional professional skill and conduct during this coordinated action and displayed consistent sustained excellence in carrying out the unit's mission."
– Unit Citation, DC Protective Services
Police Department of Strategic Services Bureau
For the Metropolitan Police Department, NLT upgraded more than 800 police cruisers with new law enforcement systems (including laptops and backend servers, access to a wireless network, and server-based law enforcement applications). NLT replaced outdated legacy computers with state-of-the-art Panasonic Toughbooks® and wireless communications hardware using the fastest available broadband interfaces.
Before NLT's innovations, similar capabilities had been in place, but had not been successfully implemented and were, for the most part, not operational. Among other difficulties, police officers had been forced to use their two-way radios to communicate with dispatch/HQ. As a result, communications were not secure because anyone with a police scanner could listen in. NLT's solution resolved that and other operational problems.
Please Contact Us for further information on our work with the DC Metropolitan Police Department.