Heath Hayward, geographer in the Center for Economic Studies with the U.S. Census Bureau, will be introducing the new QWI Explorer tool on Wednesday April 16, 2014 at 1:30 pm.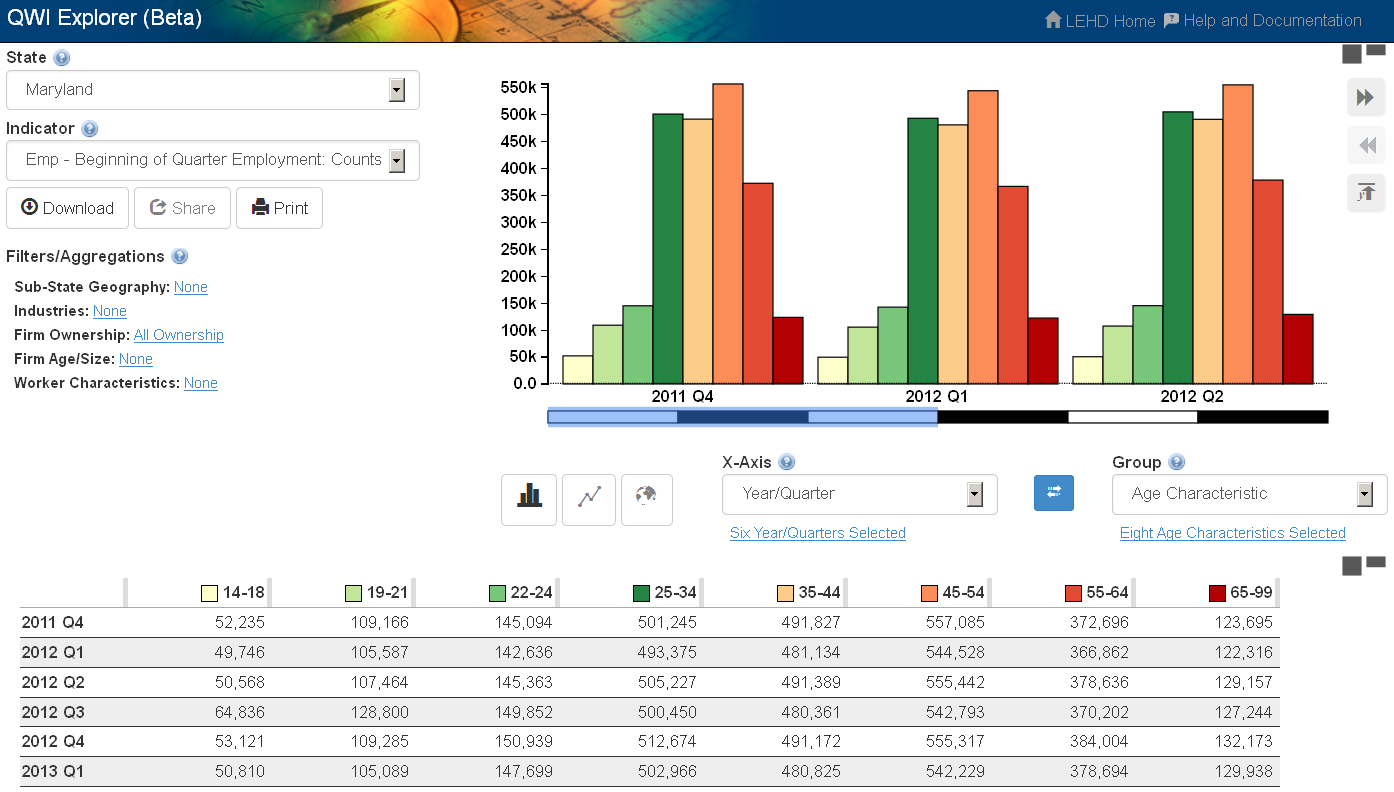 QWI Explorer is a new, web-based analysis tool that enables comprehensive access to the full depth and breadth of the Quarterly Workforce Indicators (QWI) dataset. Through bar charts and interactive tables (line charts and thematic maps are in development), users can compare, rank and aggregate QWIs across time, geography, and/or firm and worker characteristics on the fly.
Space is limited so reserve your Webinar seat now!
The Details:
Title: Introducing QWI Explorer
Date: Wednesday, April 16, 2014
Time: 1:30 p.m. - 2:30 p.m. EST