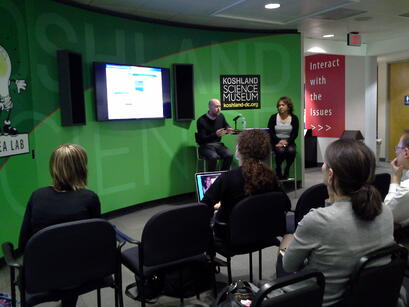 Earlene Dowell and Robert Pitts, from the Center for Economic Studies at the U.S. Census Bureau, hosted an evening at the Koshland Science Museum on Thursday March 6, 2014. The presentation focused on demonstrating how online tools provide data about where people live and work, average earnings, along with addressing how many people are employed by the top industries in local areas.
Why might this information be useful you might ask? Good question! This information assists in guiding decisions about transportation planning, economic development, and more. This data can also assist employers and officials with planning evacuation routes for natural hazards and emergencies.
Participants, which included members of the Emergency Management Professionals Meetup group, were offered an opportunity to participate in scenario-based activities in order to create workforce related maps, charts, profiles, and custom reports.
Contact our team if you would like a free consultation on this and other technology services.