NLT collaborated with District of Columbia's Office of Zoning (DCOZ) to create an interactive mapping application which allows the public to search zoning information throughout the city. On April 13, 2012, DCOZ became the first agency in the country to make the electronic map their official map.
Recognizing the importance of providing the residents and business community of Washington, DC, with the most up-to-date zoning information, the Office of Zoning decided to replace their Map with a fully interactive application, which contains state-of-the-art graphics and can be customized to provide unique views of zoning information.
The previous map application, built using ArcIMS 9.2 was replaced with a map that utilizes the ESRI™Javascript API with the Google extension version 1.6. It combines webservices, geographic data and database information to provide accurate, real-time zoning information. Although the application uses Google as its initial basemap, it automatically replaces the Google map with a custom map created by the District's Geographic Information Systems (DCGIS) department. The use of the more detailed map at higher zoom levels allows the user a more detailed view of District of Columbia property lines that only a custom map could provide. The interagency collaboration between DCOZ and DCGIS helped to ensure users receive real-time, up-to-date results.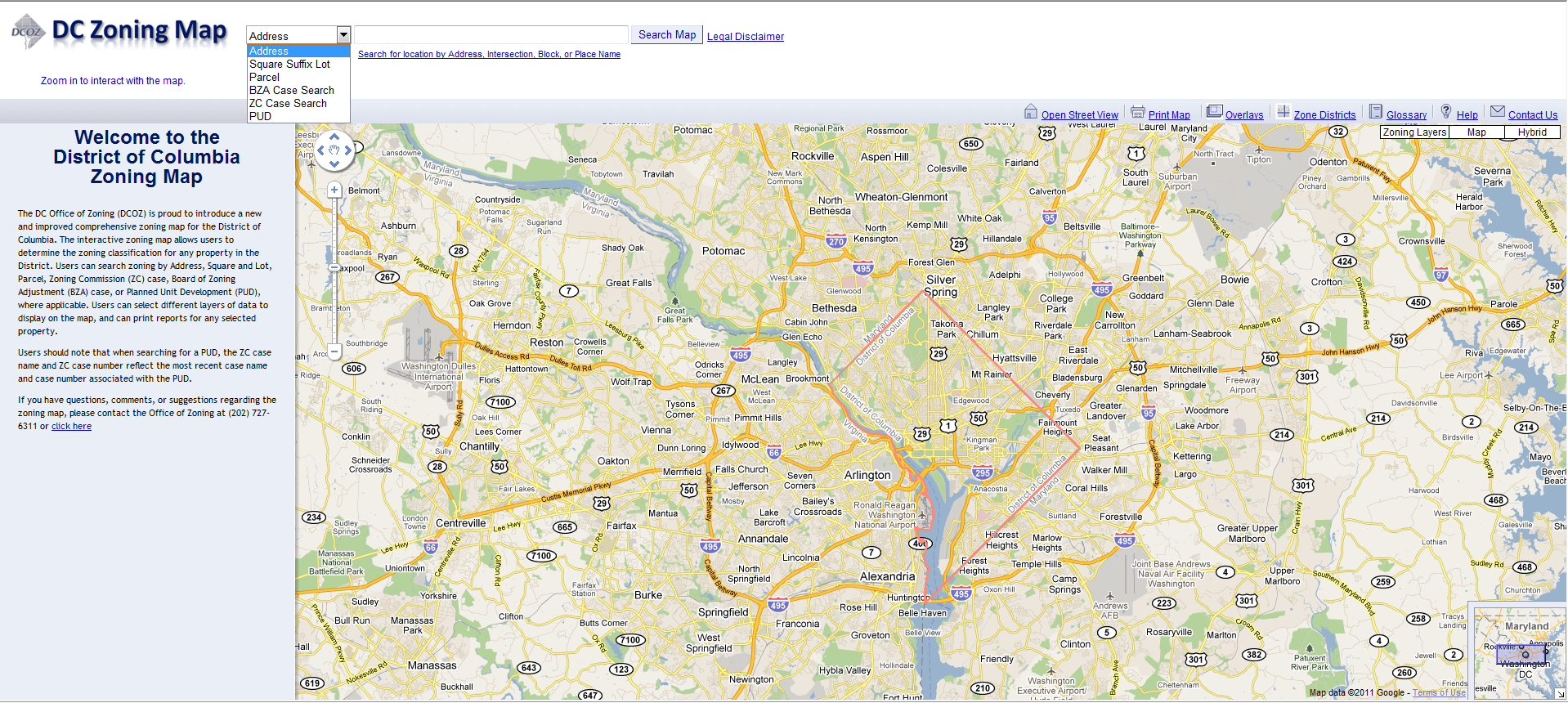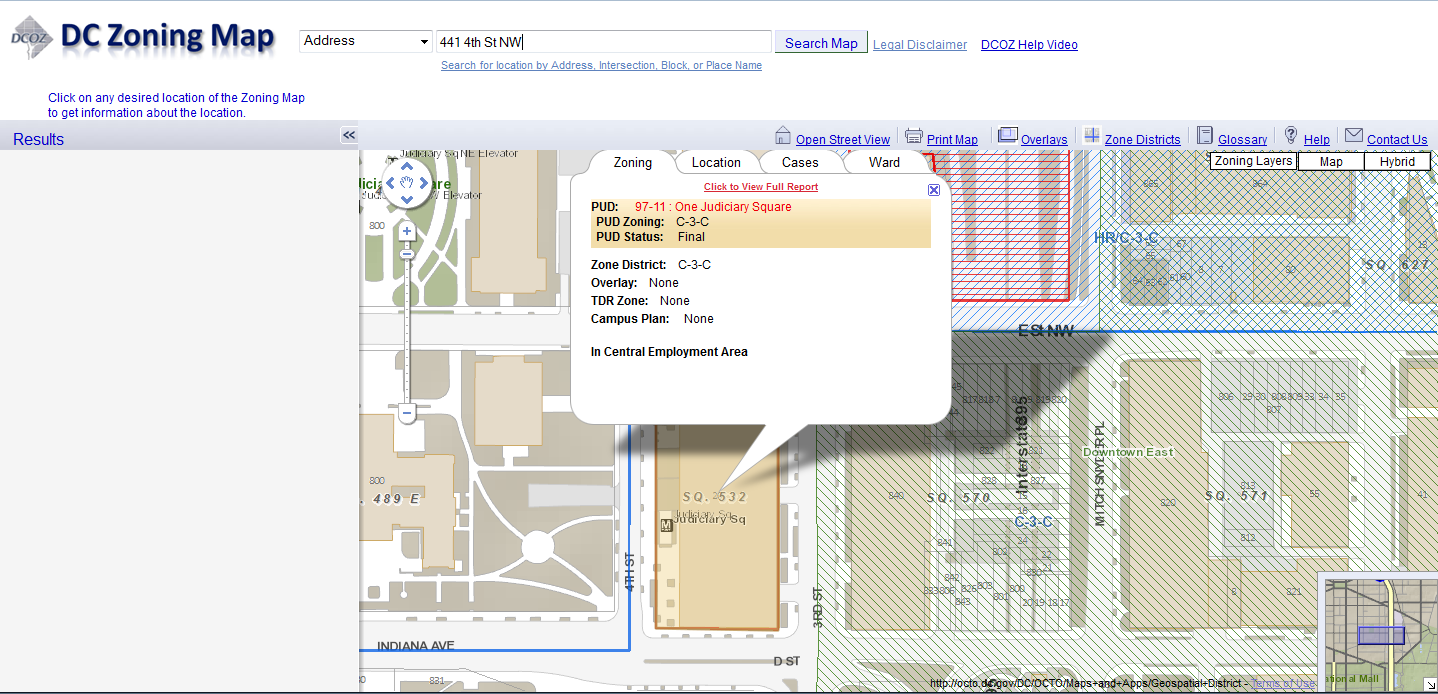 The identify tool was used to enable users to click anywhere within the city boundary and retrieve the same zoning information that could be garnered using the search bar. This feature makes it easier for a user to retrieve information by not requiring them to know a specific address or other search term. The point and click feature puts the entire city's property information at their fingertips. Streetview capabilities were also incorporated to provide another visual means of gaining information for search results. In addition, users are able to print maps and/or detailed reports.
The District of Columbia Office of Zoning (DCOZ) is an independent DC agency that was created in 1990 to provide professional, technical, and administrative support to the District of Columbia's Zoning Commission (ZC) and the Board of Zoning Adjustment (BZA). Both agencies are instrumental in setting and enforcing zoning matters for the city. In addition, DCOZ offers an interactive online Map that serves as a tremendous resource for the public by providing guidance concerning zoning regulations. The newly developed interactive zoning application is an extension of the office by providing an online zoning application that allows users to query zoning information for District of Columbia properties.
Please visit the application at: http://maps.dcoz.dc.gov