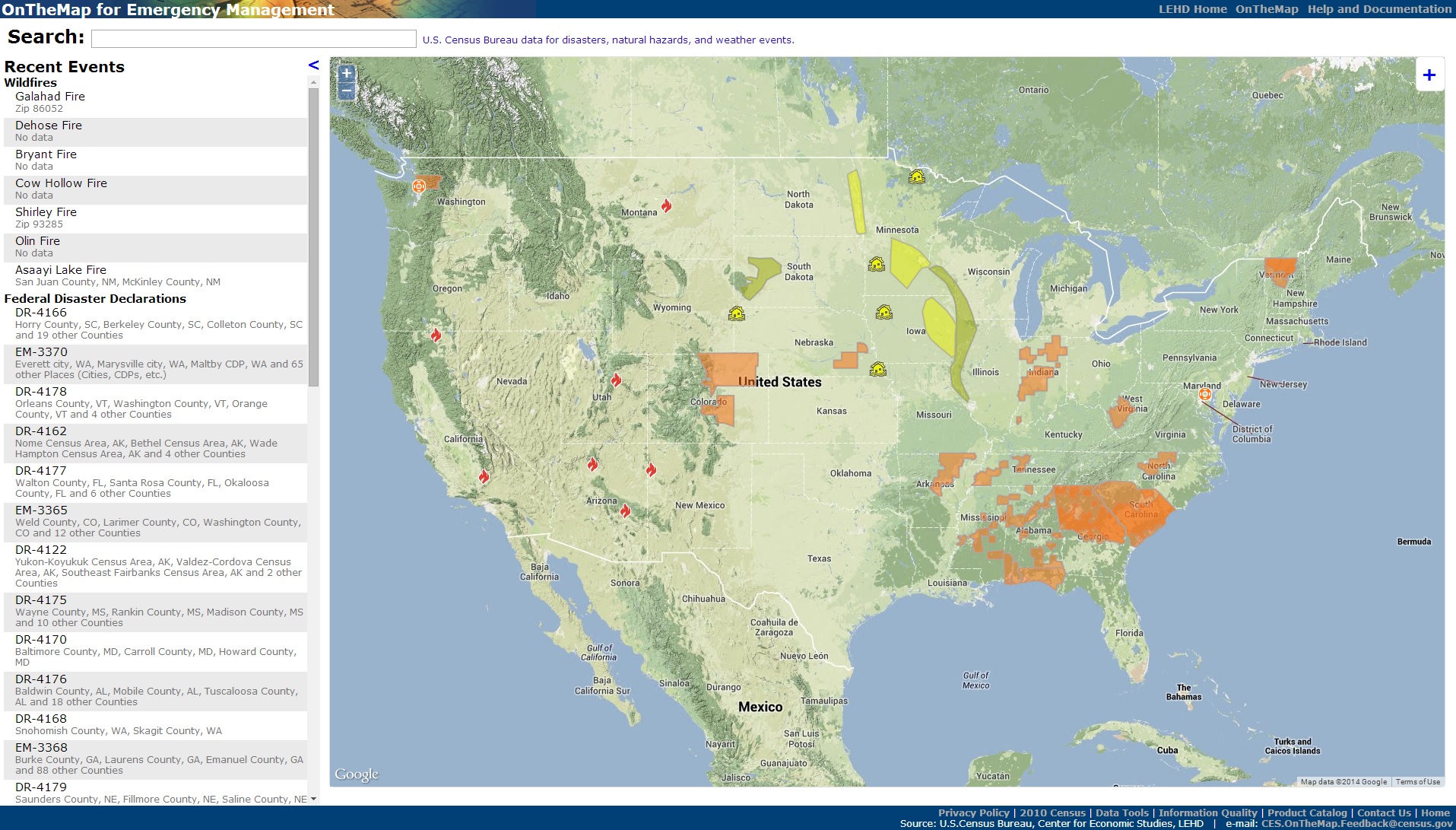 The OnTheMap for Emergency Management application is a public data tool that provides an intuitive web-based interface that allows for real-time access to a range of detailed U.S. Census Bureau data about the people living and working in areas being affected by hurricanes, floods, wildfires, winter storms, and federal disaster declaration areas. The information gathered helps first-responders and others respond more efficiently and save lives when natural disasters strike.
After a dedicated year of revisions and alterations, NLT's Census Team is proud to present an improved, Version Four of OnTheMap for Emergency Management.
Take a look at some of Version Four's improvements:
Addition of selected American Community Survey (ACS) data providing much greater detail on affected populations. Information includes demographic, economic, and housing characteristics that may influence response and recovery decisions.

New community-level reporting that provides the ability to generate reports for individual communities of interest to support local area response and recovery.

New tools for local, regional, and comparative analyses that enable means to quickly assess the relative impact of disasters and weather events across different communities and jurisdictions.

Improved dashboard interface with new interactive reports, charts, and maps that are more informative and easier to use.

Improved event search tool, making it easier to determine and analyze the impacts of historical data and weather events.

New Linkable maps and reports for easier sharing of data and analyses and useful information on the effects of disasters and weather events.
To access the tool, please go to: http://onthemap.ces.census.gov/em.html.
For help and documentation, please go to: OnTheMap for Emergency Management Help and Documentation